Jaffa Super 6s
Queen Elizabeth Olympic Park, Copper Box Arena.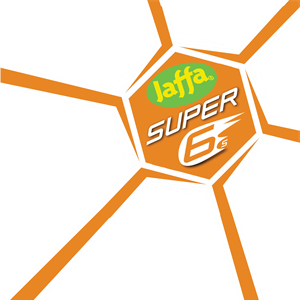 Jaffa Super 6s is back at the Copper Box Arena, an Olympic legacy venue on Queen Elizabeth Olympic Park, on Sunday 27 January 2019 and you can now secure your place to be there to watch all the non-stop action. Early bird tickets are on sale now and these prices last until Tuesday 1 January.
It's one of the most social events in the calendar, and with fancy dress, autograph sessions, a host of live entertainment acts and much more this is an event not to miss! Get your friends, teammates and family together - it is going to be epic!
Below is your schedule for the day, but please note timings may change on the day due to penalty shootout or broadcast requirements.
10:30 Women's Semi Final 1 - Bowdon Hightown v Buckingham
11:45 Women's Semi Final 2 - East Grinstead v Slough
13:00 Men's Semi Final 1 - Hampstead & Westminster v East Grinstead
14:15 Men's Semi Final 2 - Surbiton v Sevenoaks
15:30 Women's Championship Final
16:45 Men's Championship Final
To purchase Wheelchair or Ambulant seating please phone See Tickets on 0115 912 9117. Calls are free of charge. Each Wheelchair or ambulant seat comes with a free carer ticket.
Attending with your club mates or school? Want to make a group booking? Then please call See Tickets on 0844 412 4650 or Matt Baddeley on 01628 897522.
- Purchase over 20 tickets get 10% off
- Purchase over 50 tickets get 12.5% off
- Purchase of 100 tickets, get 15% off